Move Beyond Power, Politics, and Political Correctness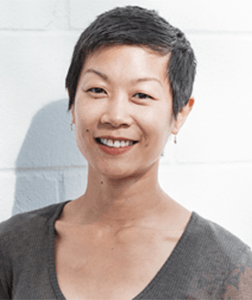 Deepen your learning with Kimberly Loh, Coach, Author & Peace Specialist
Get the most out of this online learning experience and maximize your investment
First, you will receive the course: including 4.5 hours of videos, course materials from each of the 6 modules, and a three session coaching process.
As you move through the course material and practices, Kim Loh will help you to develop your skills and address specific challenges you're facing.
As a trusted partner – Kim will provide tailored, one-on-one support in how to negotiate some of the most complicated issues facing you and your team, and build lasting capacity.
Receive personalized support for learning, making key distinctions and application:
• Three sessions with your Ten Directions coach, Kim Loh.
• Supportive skills practice and feedback
• Multimodal learning
• An accountability structure to keep the learning process focused and efficient Coaching sessions are scheduled at your convenience, following module 2, 4 and 6.
3 Coaching Sessions plus the Inclusion 2.0 Course
NOTE: Kim's upcoming book, co-authored with Diane Musho Hamilton and Gabriel Wilson, Compassionate Conversations: How to speak and listen from the heart, is available for pre-order now.
We can better understand how inclusivity brings us together by understanding the places it can drive us apart.
This is a time in human history like never before. We are coming together and looking at the power structures between us, some of which have been in place for centuries, even millennia, and asking how these structures can be better understood inside our workplaces, homes, and relationships — in service of a better tomorrow.
More and more we are seeing our biases exposed, around race, gender, age, and many other variables. We want everyone to have an equal opportunity to be seen and honored as they are. Those who historically have not had a voice are asking that their unique struggles be heard, and acknowledged.
Self-Paced Online Training +
Coaching Package
This is a powerful bundle of online learning, leading edge leadership insights, and embodied practice that provides for inner transformation and skill development tailored to your context.
Work with your most important questions, strategies and issues in private coaching sessions with the support of a coach dedicated to your learning.  
And yet, as we move towards greater inclusivity we're also seeing some unintended consequences, such as:
Oppressive rules around speech and "political correctness". There can seem to be a hypersensitivity to language and behavior that can create a culture of fear.
Endless processes of blame and accusation that don't seem to ever resolve.
A victim-oppressor framework that doesn't allow any other narratives to come forth.
The inversion of power hierarchies instead of their transformation (with a new group of oppressors at the top instead of no oppressors there).
Devaluing of assertiveness and aggressiveness that can breed innovation, both inside a team and with competitors.
Creating a talent drain as some leave rather than speak out.
A monoculture that only values a narrow range of attitudes, politics, personality types, and communication styles.
The demonization of those with differing views.
A focus on internal politics and policies which draws too much attention away from action and movement forward.
In this day and age, with all diversity front and center, this course provided me with tools to better hold the space for difficult conversations. Its so easy for people to get triggered and slip into a one down or a one up position. Increasing my tools for quickly recognizing a slip and for supporting conversation is really valuable in my work.
This was a really helpful course for me in a new position in organizational leadership. I have been through many diversity trainings, and even been a trainer for other groups in the past, but these teachings of Diane's are at a whole other level of depth and value. Recently, I used Diane's framework and tools in a staff-wide retreat. It helped me be bolder and more confident in my leadership, and also contributed to deepening the commitment and relationships across our very diverse organizational community.
The good news is these unintended consequences can be understood and addressed.
Inclusivity dogma can be transformed into a greater organizational intelligence that offers a genuine respect for differences, without creating a whole new set of challenges that end up driving people apart again.
As humans, we have a great deal in common with each other at the same time that we have significant differences. We need to understand and honor both, so that we can continue to live in a rich culture with of a full tapestry of human beings.
These skills — of seeing our sameness and of honoring our differences — can be taught and cultivated in ways that are inclusive and aware of historical and existing patterns of oppression — but don't flatten or pathologize differences.
Inclusivity, as you will learn in this program, can become an even greater expression of care for one another and create a dynamic environment in which people can truly thrive. 
This custom learning experience (coaching and course) will teach you how to recognize and anticipate the common places where inclusivity can end up working against itself. There are specific skills and actions that can help you move an organization into a genuinely diverse space — where differences can be harnessed for greater creativity, team cohesion, and self-expression.
Self-Paced Online Training +
Coaching Package
Inclusion 2.0 offers easy-to-digest video teachings and guided practices for immediate application.
Foundations of Healthy Inclusion
The hallmarks of Healthy Inclusion
Tips for Leaders and Convenors
Understanding sameness & difference
The skills for supporting sameness
Understanding developmental diversity
Creating healthy inclusion
Understanding and Holding Differences
The hallmarks of Inclusion Dogma
The value of difference
Skills for Difficult Conversations
Skills for working with difference
Demo: facilitating difference
Sameness and Difference in Dynamic Harmony
Expand your range: being "one up"
Expand your range: being "one down"
Demo: Facilitating conflict
Free to Include While Still Moving Ahead
Integrating your shadow
Working with power dynamics
Saying "no" to unhealthy inclusion
What you will learn and practice
There are so many people doing transformation work. This is the first space I've seen where it actually is transforming— we're changing the form into something more evolved, and better, and fundamentally more life affirming. With groups I'm working with, I'm learning how to actually take what's in the space, and help them untangle it so they can change how they relate to each other. They become more free, more attuned—more free to confront, have conflict, and test each other out.
I was impressed by the multiple and meta levels at which you operate—seeing and experiencing how the power of masterful facilitation and holding multiple perspectives in such a skillful and pragmatic way can move groups and individuals to a place of greater humanity, love and compassion and greater self-understanding. Thank you. Truly.
Diane makes the unseen seen. Every time I work with Diane I am improved. It's like going for a personal renovation—I look and sound better coming out than when I went in!
Working with Diane Hamilton has grown my awareness of the subtlety at work at any relationship. I've learned to facilitate a wider range of participation and connection, I have a new understanding of my influence in every conversation and how to to make it count, and I have grown my capacity to be a YES to what comes.
Studying with Diane Musho Hamilton has changed my perspective on how I relate to groups and how I communicate with them. Be it in a Board Room setting, or in a one-on-one conversation, I feel that I see more clearly what's happening, I have access to more information, and above all, I am more present in the immediacy of what's going on. I highly recommend this to any Change Leaders/Consultants, facilitators, coaches, and anyone who is in the business of helping others.
Diane's broad knowledge, quick thinking, and profound way of speaking and conveying her thoughts are unique and amazingly effective!
Diane's mastery in relating and communicating, plus her skill in helping others "see" was exactly what I was searching for. Training with her has catapulted me to another level of skill.
Diane has opened up a mind blowing number of choices and perspectives for better working with the the groups that I work with, and being able to serve and be present for what they need and want to shift.
This course consists of video and audio materials that were recorded live as part of an interactive course with a variety of professionals, who were all facing specific challenges around diversity and inclusion their workplaces.
From this 6-session course, we have edited the best skills teaching, pragmatic examples, live demonstrations and useful Q&As into a carefully sequenced set of videos and audios designed for the self-paced learner.
You'll find that this course gets underneath the often competing claims about diversity and inclusion by offering a core structure and skill set that you can use to clarify just about any challenging power dynamic. This course will:
Help you acquire a baseline for creating a truly dynamic experience of diversity.
Help you to transition from an unhealthy inclusive culture to a healthy one.
Help you to work with differences in a way that makes true inclusion possible.
Self-Paced Online Training +
Coaching Package
Start your customized learning experience now and experience both inner transformation, and grow your capacity for healthy inclusion, at work, home and in your communities.