"Preparation can only help you with what you can imagine happening."
– Diane Musho Hamilton
How do you prepare for what you can't imagine?
Either it's an unsolvable riddle, or the most challenging computational problem you'll ever face.
But life is not waiting for us to complete that calculation. And it isn't an unsolvable riddle either, because adaptation and creativity are real! It is possible to prepare for what we don't know and can't imagine.
First, we need to understand "preparation" differently.
A Program, A Pathway, A Community of Practice.
The Integral Facilitator Professional 6-month Certification
Rolling admission for the 2020 Europe-based cohort is open
Your capacity to participate and create in the unknown starts with your freedom of being.
In the realm of what we don't know and haven't seen before, our freedom of being is what makes us available to witness, listen, respond and act in alignment with the present moment.
We get in our own way less often. We become more available to what is needed.
We approach reality from the inside-out, instead of outside-in.
And we hone our skills against the powerful feedback of masters and peers in a context designed specifically for our own rapid iteration of practice, feedback, and learning.
An optimal adult learning environment includes mastery, observation, personal practice, feedback and peer learning.
When we can observe mastery, when we are supported to experiment, and when we precise and personalized feedback, we're in our most generative zone of learning—the edge of support and challenge. Our focus is complete, our heart is engaged, and we can go beyond our comfort zone.
We still use our expertise, but when we have expanded our own way of being, we do so with more innovation, precision, and mastery.
The Integral Facilitator® Certification is a 6-month professional training program that teaches masterful facilitation and leadership skills through leading insights and practices from the fields of Developmental Psychology, Zen, and an Integral framework.
You will develop:
More expansive and precise personal awareness,
Stable, embodied presence in intense and challenging situations,
The ability to maintain a responsive command of group dynamics,
Confidence and freedom across more diverse and difficult emotional states,
Skills for creating coherence and shared intention, goals and objectives,
Skills for negotiating complex, entrenched conflicts,
Understanding of individual and group shadow, including your own,
Skills for working effectively with power and polarity dynamics in groups,
Your ability to see "inside" complicated group situations and multi-stakeholder engagements to what is unspoken and invisible to others.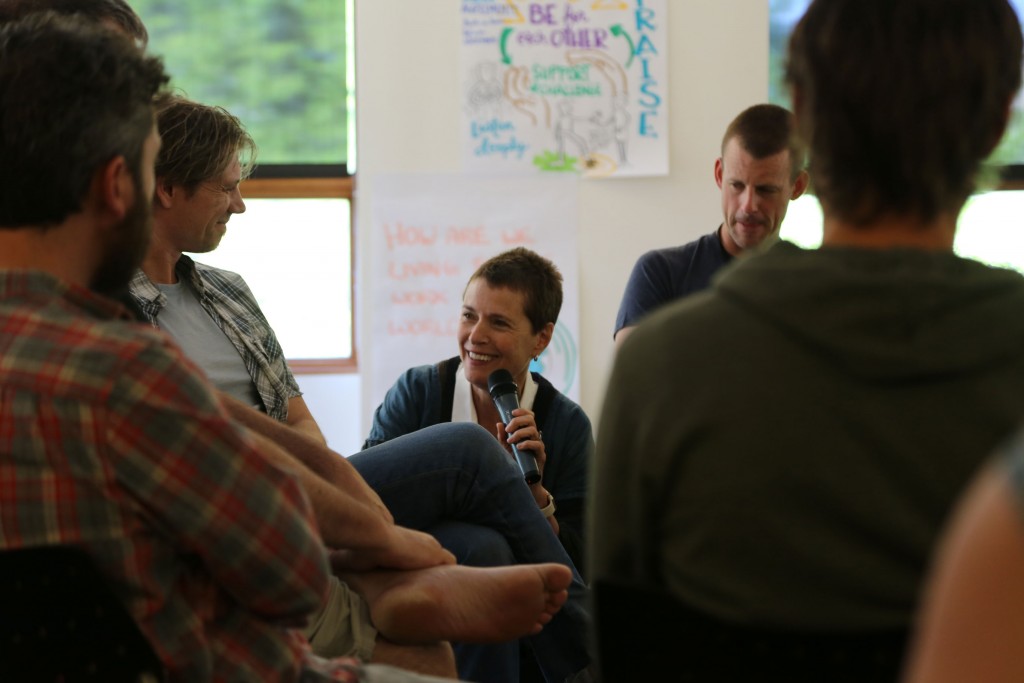 Express your interest in the Integral Facilitator program pathway—request our full applicant brochure below
See sample daily program schedule and intensive curriculum
Learn about graduate demographics & community
Review the full Integral Facilitator competency diagram
Ready now, don't want to wait? Click below to set up a 1-1 call with a Program Director, or start your application today.