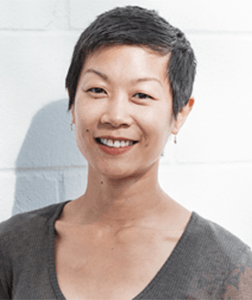 Coach, IF Training Staff, Peace Specialist
Kimberly Loh is a coach, writer and peace specialist. Fascinated by both interpersonal and international conflict alike, she helps individuals and groups work across cultures and worldviews to develop techniques to diffuse hostility and violence, and enliven their relationships through connection, empathy, and skilful communication. 
Her past work includes teaching post-graduate studies in conflict resolution strategies at Columbia University, New York, and researching international peacebuilding and policy development for academic institutions, non-governmental organisations and multilateral organisations including the United Nations and Mediators Beyond Borders. Kim brings a holistic approach to her coaching and facilitation work, integrating spirituality and embodiment practices alongside developmental, transformational frameworks. Originally trained as a lawyer in London and Singapore, she is also a mediator and yoga teacher, and she holds a masters of science degree from Columbia University and undergraduate degrees in law and philosophy from the UK. Kim is now based in Encinitas, California.