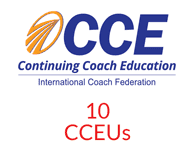 Conflict isn't an obstacle. It's an Opportunity.
And too often, a missed opportunity.
There are a few common ways people react to conflict.
They avoid it…they minimize it…or, they find a quick fix as fast as possible.
These responses are not optimal. But, they makes sense if you believe conflict is bad, or says something bad about the situation or the people you're with.
In our experience, we've found the opposite to be true.
One of the most interesting and useful things to happen within a group — whether it's a team of colleagues or a family over dinner— is that conflict arises.
Conflict is intelligent, and it reveals truth and opportunity. When conflict shows up, it is a signal of the creative process at work.
The challenge of conflict isn't that it is 'bad' or even uncomfortable. The challenge is what we do when it shows up. If we feel scared, ill-equipped, or overwhelmed, we'll move away from the discomfort of it, and with that, lose access to the creative intelligence it holds.
However, it is entirely possible to re-write our story about conflict — and change our response from aversion to confident, whole-hearted participation.
Do more than manage conflict.
Learn how to access the intelligence and creativity within it.
Join Freedom to Fight—an 8 week online skills training led by award-winning mediator, conflict resolution expert, and author, Diane Musho Hamilton
The critical, high-level skills for transforming conflict are desperately needed in our world today—and they apply equally across a wide range of contexts.
If you are committed to creating thriving culture in your organization or community (and especially if you are a leader at any level), you will encounter conflict. The way you encounter it will set an example—communicating to others whether your team or organization is a safe place to disagree, or whether conflict should be avoided at all costs.
If you are working with hot and contentious issues in culture, convening dialogues, building community and catalyzing action, your ability to work with the intelligence of conflict may be one of the most important skills you can invest in. Entrenched conflicts that continue to tear at our social fabric are crying out for better, more integrative, and more creative responses.
But let's not fool ourselves either—the skills for transforming conflict are as critical in the private, personal moments of our lives as they are on the big stages of our public, political, and professional lives.
When we raise our children with a fearlessness about what it means to differ, we are evolving the future landscape of our world.
When we meet conflicts with our partners, lovers, and friends with a confident curiosity and a willingness to learn, we are evolving culture here and now.
When we listen to the "others" that seem to be threatening what we care most about with an ear that asks "what is the intelligence in this perspective?" we are embodying a stance of radical inclusion, peacemaking, and possibility.
In this live, online training, you will learn frameworks for intervention, and practice skill building with the support of live teaching, coaching, peer practice, and ongoing feedback. You will develop:
Insight — Learn to see inside the subtle, hidden dynamics of conflict.

Choice — Expand the options and tools you have available in your response to conflict.

Freedom — Access grounded presence and clarity, no matter how "hot" things get.

Creativity — Reflect the intelligence of conflict in ways that bring energy and possibility.

Wisdom — See the bigger picture and invite others into it.

Efficacy — Learn to cut through unspoken and entrenched dynamics.

Confidence — Relax and trust yourself in the presence of conflict.
Here's what the course includes:
8 Live 75-minute video classes with Diane
Weekly classes will be held on Tuesdays using the Zoom interactive video platform. Each 75-min class will include teaching from Diane, practice, and Q&A and discussion.
8 Live 1-hour video supplemental practice sessions
Each week you can join an optional 1-hour interactive practice session to deepen your skills with others in the course. These sessions are facilitated practice in small video breakout groups.
Downloadable videos & audios of all classes
You'll have access to all downloadable course materials plus Q&A forums through our new streamlined course website.
Written summaries of weekly class content & practices
If you miss a session or want to review what was covered at any time, you'll get a course summary after each weekly class concludes.
Membership in a private course learning platform
You will be able to connect with fellow participants in the course via a private, easy-to-use website that features weekly course materials, discussions, and recordings.
10 Professional Recertification Credits Available from HRCI and SHRM
This course is approved as a recertification provider for members of ICF, SHRM and HRCI. By attending all class sessions live, you can receive 10 recertification credits.
Submit questions in between classes to Diane
If you miss a class, you can still submit a question to Diane, and have your question answered via audio recording in time for the next class.
A dynamic, international community of learners
Our online trainings do more than offer content—we create community. Participants from around the world have a chance to connect, practice and get to know each other. This is one of the most valued aspects of our course experience.
Meet Your Instructor — Diane Musho Hamilton
Allow us to introduce Diane Musho Hamilton—a teacher and mentor to many of the most exceptionally talented people we know. Diane is exceptionally gifted in the realm of group dynamics and interpersonal subtlety. She brings warmth, humor, spontaneity and wisdom to everyone she teaches.
Thousands of people around the world have benefitted from the extraordinary depth and skill of Diane Musho Hamilton's teachings. Diane is an exceptionally gifted mediator, master facilitator, author, trainer, and consultant. As a mediator, she is well known as an innovator in dialogues, especially conversations about culture, religion, race and gender relations. She is the recipient of several prestigious awards for her work in this area, including the Peter W. Billings Award from the Utah State Bar, the Utah Council on Conflict Resolution Peacekeeper Award, the Judicial Administration Award and Friend of the Court. Diane is also the 2016 recipient of the Brigham Young University Peacekeeper of the Year Award. She is the Co-Founder of the acclaimed Integral Facilitator Training Program.
Diane is the author of Everything is Workable: A Zen Approach to Conflict Resolution, is a contributor to Harvard Business Review, and has just published her second book, The Zen of You and Me: A Guide to Getting Along with Just About Anyone.
High Praise for Diane's Online Course, In This Together
I loved how this course helps me hear unspoken messages of others and respond in ways that advance mutual understanding. This course is for people who want to learn what it takes to reconcile what may seem like opposing perspectives, between individuals, within groups and even within societies. You learn both by practicing and observing Diane Musho Hamilton, whom I consider to be a master in combining the intellectual, emotional and physical dimensions of communication
Ian Matheson
Senior Faculty Member, Canada School of Public Service
I loved the course! In my work as change advisor, I design, guide and support positive change at micro, organizational and macro levels. For years now I've noticed that the amount and speed of change requires new practices and new skills. In a nutshell these are definitely the 21st century skills that In This Together offers for change leaders and collaborators to be successful together.
Rhonda St. Croix
Change Initiative Advisor, Royal College of Physicians and Surgeons of Canada
I was absolutely blown away by how much I took away from it!! As a Leadership Coach, I'm often working with clients who simply struggle to communicate well with others in the workplace, whether that be their boss, their peers or their direct reports. I took this class in hopes of finding some strategies/tools that I could pass on to my clients (which I absolutely did), but more importantly, I realized that the real learning was about my own way of communicating and I took something away from each and every session. I cannot say enough about this experience and have already recommended it as a course to both my clients as well as my fellow coaches. Thanks to everyone at Ten Directions for this incredible experience! I look forward to engaging in more programs with you all!
Karen Konrath
Leadership Coach, Transitions Coaching, LLC
Energizing, dynamic and foundational are some of the words that begin to describe Diane Hamilton's, 'In This Together—Communication Wisdom for the World of Work' offering. I feel that this course is a must have for anyone who is looking at going Teal or working with next stage organizations, or simply wants to have a better relationship with others.
Will Van Inwagen
ITT Participant, U.S
This course has already had a positive impact on my life and work. I am more aware of my listening, intention in communication and open for feedback. With that, I am also a better coach for my clients.
Ivana Bozicevic
Leadership Coach, New Zealand
I honestly thought the course was fantastic. I looked forward to it each week. The team worked so well together to create a rich, interactive online experience for such a large group.
Jen Mason
U.S.
What You'll Learn Each Week
Week 1: Understanding the Deep Structure of Conflict
Tuesday, April 25th
12:00 pm MT US
75-minute live video webinar
Recognize the hidden dynamics of harmony and difference.
Learn to see the intelligence of conflict.
Develop your ability to help others find the value in difference.
Learn to include conflict in a healthy way.
Week 2: Conflict Styles and Abilities
Tuesday, May 2nd
12:00 pm MT US
75-minute live video webinar
Overcome the limitations of your habitual conflict style.
Learn how to identify conflict style.
Develop your ability to use a variety of conflict styles.
Learn how development shapes our response to conflict.
Week 3: Working with Emotional States
Tuesday, May 9th
12:00 pm MT US
75-minute live video webinar
Experience possibility amidst intense and challenging emotions.
Learn to Experience Bodily Intensity.
Develop your ability to receive an Emotional Message.
Hone your skills for capturing meaning and releasing distress.
Learn to whole-heartedly include your own and others' emotions.
Week 4: Refined and Compassionate Listening
Tuesday, May 16th
12:00 pm MT US
75-minute live video webinar
Develop the most critical skill in working with conflict.
Deepen your awareness and focus as a listener.
Include unspoken dimensions in your listening and reflection.
Learn to stay present to pain, disagreement and criticism.
Week 5: The (under appreciated) Art of Reframing
Tuesday, May 23rd
12:00 pm MT US
75-minute live video webinar
Gain the "ninja-like" skill of finding creative possibility in any conflict.
Learn how to reframe negatives into positives.
Expand and increase your creative responses.
Help others to experience more freedom to find solutions.
Week 6: The Power of Polarities
Tuesday, May 30th
12:00 pm MT US
75-minute live video webinar
Bring insight and skilled intervention to even the most entrenched conflicts.
Learn to identify polarities within a conflict.
Learn how to heighten and clarify polarities in service of transformation.
Develop the ability help a polarity "flip" on its own.
Week 7: Essential Negotiation Skills
Tuesday, June 6th
12:00 pm MT US
75-minute live video webinar
Resolve conflicts more quickly, effectively, and strategically.
Learn to separate positions from interests.
Learn how to clarify wants and needs.
Improve your ability to find overlap and generate solutions.
Develop your ability to collaborate and problem solve.
Week 8: The Role of Power in Conflict
Tuesday, June 13th
12:00 pm MT US
75-minute live video webinar
Learn to assess power dynamics in conflict.
Appreciating the many different kinds of power.
Learn how to recognize how quickly power shifts.
Learn the implications of power for different types of conflict.
Approved by these Professional Organizations for Continuing Education Credits:

ICF Approved Provider of Continuing Coach Education
We're very pleased that this course has been approved by the International Coach Federation (ICF) for 10 Continuing Coach Education Units.
What's more, 9.75 of these 10 CCEUs qualify as Core Competency Units. This means that all but 15 minutes of this 8 week course address the areas that ICF views as most essential for certified, professional coaching.
If you're an ICF certified coach, you need to earn a certain number of approved CCEUs per year to maintain your certification status. If this is relevant to you, you can gain 10 CCEUs through this online course by participating live in all weekly classes. If you aren't certified by ICF—don't worry, you can take the course just as you would any other professional training!
In addition, this course is approved by two prominent professional HR Certification organizations as a recertification credit provider. Both SHRM and HRCI are organizations that reflect the highest industry standards for HR professionals. If you are an HR professional who is certified by either SHRM or HRCI, you need to maintain your certification and demonstrate that you remain current in the field by acquiring recertification credits. By participating in all live weekly classes in this online training, you can receive up to 10 recertification credits from either (or both) of these organizations. And if you're not a certified HR professional, you can take the course just as you would any other professional training.
More Praise from Course Participants
This course has improved my awareness and facileness around communication and therefore relationships, which in turn increases my courage in communication and relations. Invaluable impact.
Julie Crawford
ITT Participant, U.S.
I felt like the course did more than just present more information. It engaged me in a way that has already had tangible positive impacts in how I interact with and relate to the people around me. Thank you!
Gabe Clark
ITT Participant, U.S.
As a coach, teacher and facilitator I feel much more equipped, embodied with more nuances, skills and muscles to tap into What is here now!!!
Isaac Olive
Coach & Facilitator, Spain
Diane's broad knowledge, quick thinking, and profound way of speaking and conveying her thoughts are unique and amazingly effective!
Camilla Giunchetti
Mediator, Brazil
These new skills, presented through structured concepts and live flow, have awoken in me a curiosity, a confidence and a passion for communication itself!
Elen Jones
ITT Participant, Australia
I'm so impressed with the entire course, platform and material!
Heather Mosher
ITT Participant, Canada
We are excited to bring Diane Hamilton's gifted mastery and expertise to a dynamic online format.
Please join us and Diane by clicking the button below to reserve your place in the course!
Ready to dive in? Did you miss Diane's previous course? We have you covered.
I loved the course! In my work as change advisor, I design, guide and support positive change at micro, organizational and macro levels. For years now I've noticed that the amount and speed of change requires new practices and new skills. In a nutshell these are definitely the 21st century skills that In This Together offers for change leaders and collaborators to be successful together.
Rhonda St. Croix
Change Initiative Advisor, Royal College of Physicians and Surgeons of Canada
Questions About the Course?
What if I can't make a class live?
All video classes will be recorded, and you'll have access to them afterwards—both the video, and an audio recording. You can catch up or review whenever you like.
I'm not a native English speaker, will I be able to keep up?
The course will include several supports for non-english speakers. Every week's class will be followed up with written summaries of the teaching, for those who learn best with text support. Plus, audio and video replays will always be available—and you can submit questions directly to Diane.
How much opportunity will there be for Q&A with Diane?
Every class session will include Q&A time with Diane, and, you'll be able to submit written questions that Diane will answer in between weekly classes.
Can I participate in the live classes without using my video?
Sure, you can always decide whether to turn your video on, or, you can also call into class by phone if you're on the go when the class is happening.
What do I need to participate in the weekly classes?
All you'll need a stable internet connection and a computer with a video camera, OR, a reliable phone line if you choose to call in.
Will this be a super basic course?
No, it's designed for a wide range of skills. Diane's teaching style is very accessible and sophisticated at the same time. You'll have big "ah-ha's" a well as plenty of opportunity for live practice and feedback.
If I am in Europe, will VAT be added?
Yes, we are required by law to add VAT based on where you are located. Please click on the VAT policy below to read more about how this works.