What is Integral Facilitator?
Integral Facilitator® is the premiere training program that brings an Integral approach to the practice of facilitation and develops the essential competencies of skilled facilitative leadership.
Co-founded by two master facilitators in 2012, Integral Facilitator® has quickly grown to include a community of several hundred program participants and active practitioners worldwide.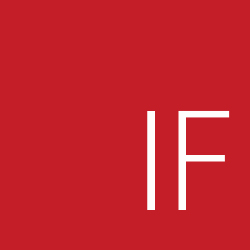 In a globally-interconnected world, our ability to close the gap between the human condition and human potential depends on how well we collectively navigate complexity and change.
Our vision is one of a deeply awakened world in which people, through the benefit of training, demonstrate presence, purpose, and kindness, and who facilitate others in doing the same.
If you are a leader, coach or consultant who works with groups, you have probably encountered the limitations of conventional approaches. Static hierarchy, sluggish consensus building, and personal charisma are inadequate to the tasks we face.
Leadership for our times demands additional capacities: an ability to embody full presence free from ego, to facilitate individual contributions while moving a group forward, to explore a greater number of perspectives, and to cultivate a deeper, more integrative approach to problem solving.
Integral Facilitator® offers a developmental pathway for skilled leaders and facilitators who are inspired to bring greater depth and deeper purpose to their work with others.
Results
Our programs combine direct practice in masterful facilitation skills with mindfulness and awareness practice. Integral theory informs our signature applications to the field of facilitation and leadership.
We create developmental learning environments and practice communities that drive whole-person transformation and empower skilled practitioners to become excellent Integral Facilitators®.
Certified Integral Facilitators® are skilled facilitative leaders who impact the quality of groups, teams, communities and organizations by creating the conditions for deeper, more satisfying and more efficient engagement and collaboration.
Contact Ten Directions to ask how one of our Certified Integral Facilitators® can meet your organization's needs.  [email protected]
Integral Facilitator® programs offer the premiere developmental pathway for experienced leaders, facilitators, coaches and consultants.
"I am continuously scanning for new leading edge approaches that push the boundary of the status quo. This Integral Facilitator work is rigorous, grounded in best practice across a number of domains. It will become a desired component of every facilitative leader, coach and consultant's professional development."