Over the last decade, we at Ten Directions have researched, prototyped and refined the leadership contributions that are crucial to move into more human-centric ways of working and collaborating.
Along with our growing international community of facilitative leaders, we've isolated the most impactful self and relational capabilities that leaders need to ensure the fullest promise of a human-centric organization and a culture that is adaptive, responsive and generative.
This work points to a new way of being an engaging, empowering and generative leader, with a way of being that generates leadership in others.
This is the kind of leadership that starts inside.
Our Agility in Leadership: Meeting change from within™ cohort program is designed to up-level and enhance your current way of operating to become more agile, and more future ready. This is the kind of transformation our world and work is calling for.
We help you grow from the inside out.
Being more adaptive and responsive to change is ultimately limited by your degree of inner agility.  And your inner agility is comprised not only of your self awareness and capacity to take on new ways of thinking, but also your ability to deploy your attention, care and somatic intelligence in skilful ways. 
Deepen your understanding of your biases, preferences, values and intentions.

Learn how your body, sensations, emotions and somatic intelligence offer you more powerful ways to sense and respond to what is needed, in real time.

Move into more skillfully applying your influence and capacity to encourage greater participation and alignment of people as you create and navigate change.
These are skillful means that create more enjoyment, flex and flow, and that include the diversity of perspectives and ways of being that you find in groups and in the most challenging contexts.
What are the competencies of Agility in Leadership?
Leadership agility begins inside the leader themselves—their self sense, self perception. Their narrative and mindset. Attitude. Emotional awareness, and tendencies. The perspectives they can take and hold. And, it includes the inner dimension of their relationships with others— the culture that the leader is surrounded by, and is shaping.
The truth is, we cannot have truly agile cultures without truly agile leaders.
Agility in leadership is defined by flexibility, presence, and resilience. Individuals who demonstrate leadership agility have access to a broad range of mindsets, emotions, perspectives, and therefore, choices. And we can define leadership agility also by its opposite; leadership rigidity. 
The development of leadership agility begins with the formation of a solid foundation of self understanding. Broadening a leader's self understanding enables the acquisition of emotional, interpersonal, and perceptual abilities that enable a leader to enact an agile culture. And an agile culture is one that continues to model and support others to develop the traits of leadership agility more widely. This is how a group of people becomes truly agile.
To facilitate the development of leadership agility, three areas of learning are prioritized: Personal Agility, Cultural Agility, and Human-Centered Change. 
The development of leadership agility occurs "in me", "in we", and in our coordinated action".
These three are interdependent; we can't continue to grow leadership agility without spending time building capacity in all three areas. In addition, the development of leadership agility in these three areas is self-reinforcing: the more we grow in one area, the more range we will develop in the others. 
Leaders who devote themselves to mastering these three competencies enjoy greater degrees of personal agility, stronger relationships, and more impactful communications. And that powerful combination is crucial to lead human centered change and cultural transformations focused on creating enduring value for our colleagues, customers and communities.
AGILITY IN TAKING PERSPECTIVES
CREATING THRIVING CULTURE
LEADING HUMAN-CENTERED CHANGE
Facilitative leadership generates the agile transformations of organizations and systems that we need now, and in the future.
When you grow your inner agility and increase your mastery in these skills, you will:
Understand how to examine and drop biases and old habits, and shift perspectives with more ease.

More effectively empathize and relate to others.

Create cohesion, belonging, and more participation.

Adapt and learn with greater speed and fluidity.

Easefully inhabit both leader and follower.

Generatively grow the capacity of others. 

See more and be more resourceful in leading human centered change.
As a collective, with greater agility in leadership, your organization will:
Respond more rapidly and with more fluidity. 

Learn faster, and scale up innovations.

Shift from top-down dictums into creating more capacity for dialogue, creativity and resilience.

Have enhanced trust, inclusion, cooperation and collaboration.

Weave alignment across boundaries, internally and with partners, stakeholders, customers and communities.
To generate the future we want, we all need to continue to refine our contributions to help our organizations and systems evolve. And we believe one of the most enjoyable ways to do that is to learn and grow, together.
This transformational leadership journey has been designed for enterprise leaders, senior leaders, advanced facilitators, internal coaches, Agile practitioners, change leaders etc. It is for professionals who recognize that leadership is a role within thriving systems rather than a specific position. You can access this learning journey in two ways. 
1. Invest in a Private Cohort Within Your Company
A very high return on investment can be obtained from a cohort of leaders undertaking this learning journey together, inside their own organization. The best candidates are leaders who want to build leadership competencies that will support transformational journeys for people and organizations.  A minimum of 12 leaders is required.
2. Join an International Cohort 
We have seats for up to 18 leaders who are accepted into our Agility in Leadership: Meeting Change From Within™ program.  We are currently accepting names on our waiting list for 2023, and will notify those on the list when applications open.
Leaders who complete the course requirements in either type of learning journey will earn a professional development certificate in Agility in Leadership: Meeting Change From Within™, issued by Ten Directions. This may be added to Linkedin profiles and professional CVs.
Our style of leadership development will appeal to you if you:
Meeting Change From Within.
Course Format : Our Transformational DNA
The Agility in Leadership: Meeting Change From Within™ program offers a transformative container for developmental learning that supports the acquisition of advanced leadership skills and sustains deep inner growth.
As a participant, you will focus on inner work, intentional practice, active experimentation, peer collaboration, your context and your intention. The program is uniquely designed to engage you at your personal learning and leadership edge.
Your 30 week journey and learning experiences will include a regular cycle of learning sessions, 1 to 1 developmental coaching conversations, skills labs and self-study, reflection and integration, as shown below.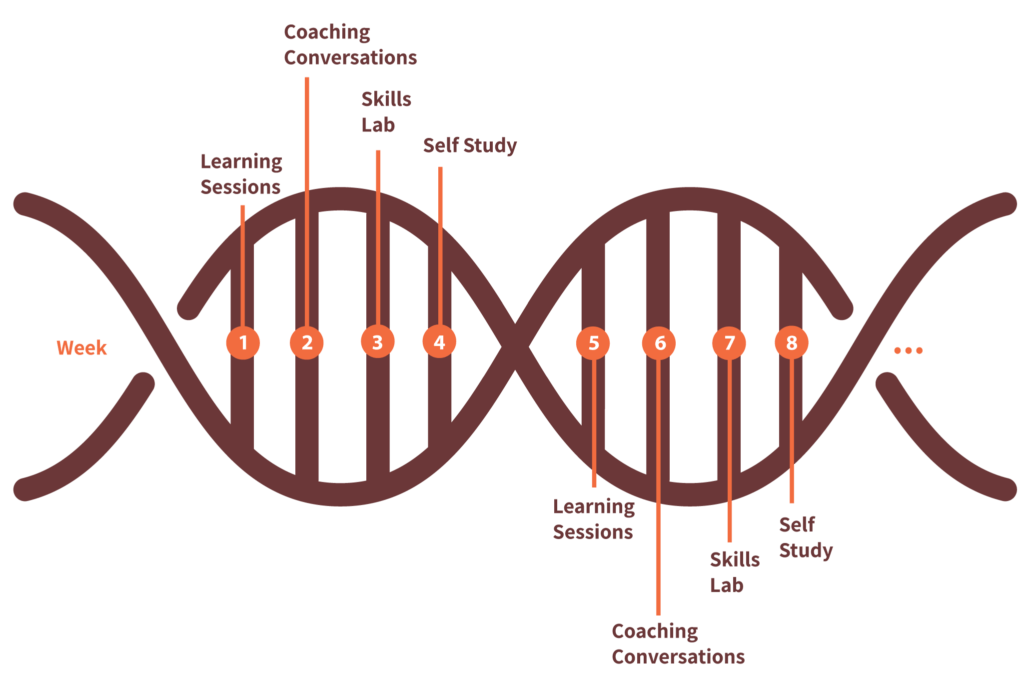 Each aspect of the program will provide ample opportunities for self assessment, and feedback (both verbal and written) directly related to your intention and becoming more agile.
Within this program, you are accountable within and to a community and teaching culture that is organized around the same learning goals. Through safe and personal relationships, you can experience and understand your own vulnerability and struggle – and be seen and celebrated as you encounter new levels of agility and capacities that help you lead change from within.
You will be supported by transformational structures such as journaling, guided discussions, and portfolio creation. You will become a more masterful self-generative learner with a rich portfolio of learning and resources to support your continuing development. NEW: earn an Expert in Agility in Leadership ICAgile designation
Ten Directions is excited to expand our transformational leadership offerings and we are currently piloting an ICAgile Certified Expert in Agility in Leadership (ICE-AL) cohort program. This pilot is being offered in collaboration with ICAgile for the purpose of enhancing the relevance and impact of this offering for the global agile community. 
Rebecca Colwell, Ten Directions Founder, is one of three global expert contributors that designed the ICE-AL credential. 
This course is available now, independent of the pilot, without the addition of the ICAgile credential. In addition, you may join our waiting list for leaders who wish to participate and attain the designation after the pilot has been completed.
Your Meeting Change from Within™ Team
Rebecca is a talented integral facilitator, strategist and coach, co-creator of Integral Facilitator® programs, and the CEO of Ten Directions. For over thirty years she has been facilitating, weaving, and inspiring others to practice facilitative leadership and meet the challenges of a wide range of human and organizational issues.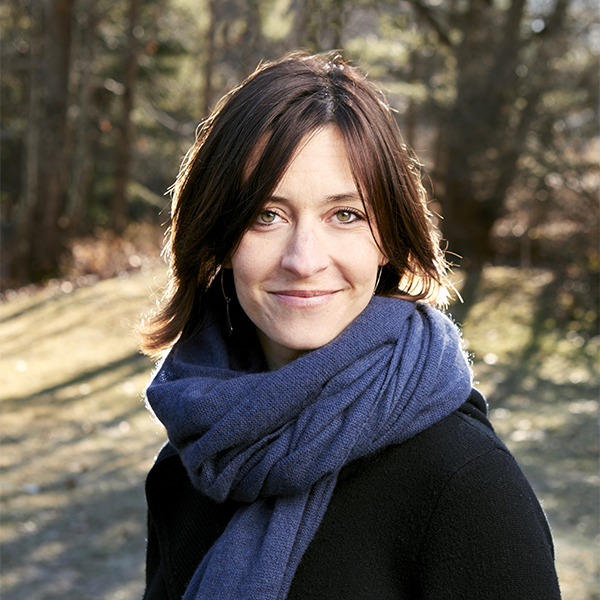 Lauren is a Principal at Ten Directions, where she guides transformative program design and senior consulting. Her background includes immersion in Integral Theory, Adult Development, and transformative learning. She has trained as a mediator and is a Certified Integral Facilitator® and Presence Based Coach.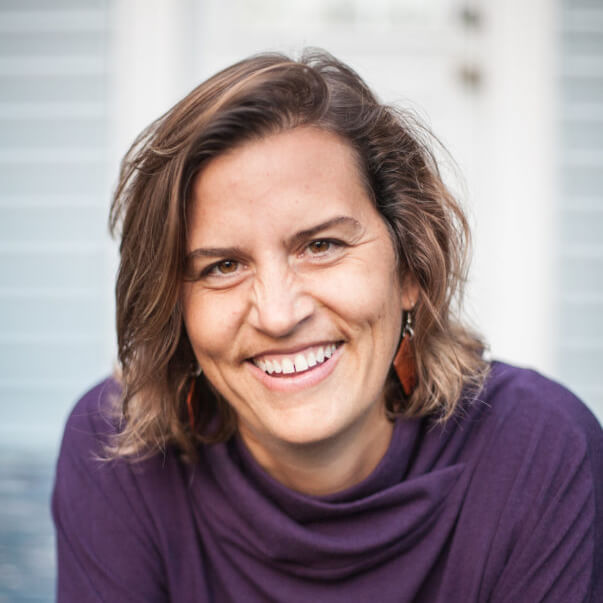 Cléo Burke is a principal and senior consultant at Ten Directions, a Certified Integral Facilitator®, Integral Master Coach™, Licenced Counseling Therapist, and Educator.
Phillip Cave is a people-development Consultant and Certified Professional Co-Active Coach, and soon to be published author of a self-coaching book.
Pete Strom is a Certified Integral Facilitator®, licensed Clinical Professional Counselor, and entrepreneur with a MA in Human Development.
Jordan Luftig is a Integral Master Coach™, and a weaver and facilitator of transformative leaders, movements, and ideas.
Alana Felt is a Certified Integral Facilitator®, a transformational coach and a frequent contributor to Ten Directions' online learning programs.
"Beautifully facilitated with authenticity, humor, vulnerability, transparency and masterful sharing of the content and the leadership!"
"Ten Directions has a unique approach that offers both philosophy as well as tactics that bring a fresh approach to facilitative leadership. If you are looking to add creativity and expand options - you should learn with Rebecca and her team."
"You really modelled for me excellence and care to the highest levels. Talking about facilitation, this is walking the talk. I am immensely grateful for so much learning and looking forward to explore my own ways of emulating you."
"This has given me a deeper understanding of groups and greater self awareness—which leads to better communications and richer relationships. As an Agile Coach, this is the best gift I could give to myself and the people I serve. This training is beautiful, complete and deep."