Integral Facilitator
®

Certificate Program
The Integral Facilitator® Certification is a professional training program that combines masterful facilitation with leading insights from the fields of developmental psychology and Zen awareness together in an Integral approach.
Designed for leaders, facilitators, coaches, trainers and professionals working with groups, this training develops capacities and skills that transcend and include traditional facilitation and engagement competencies.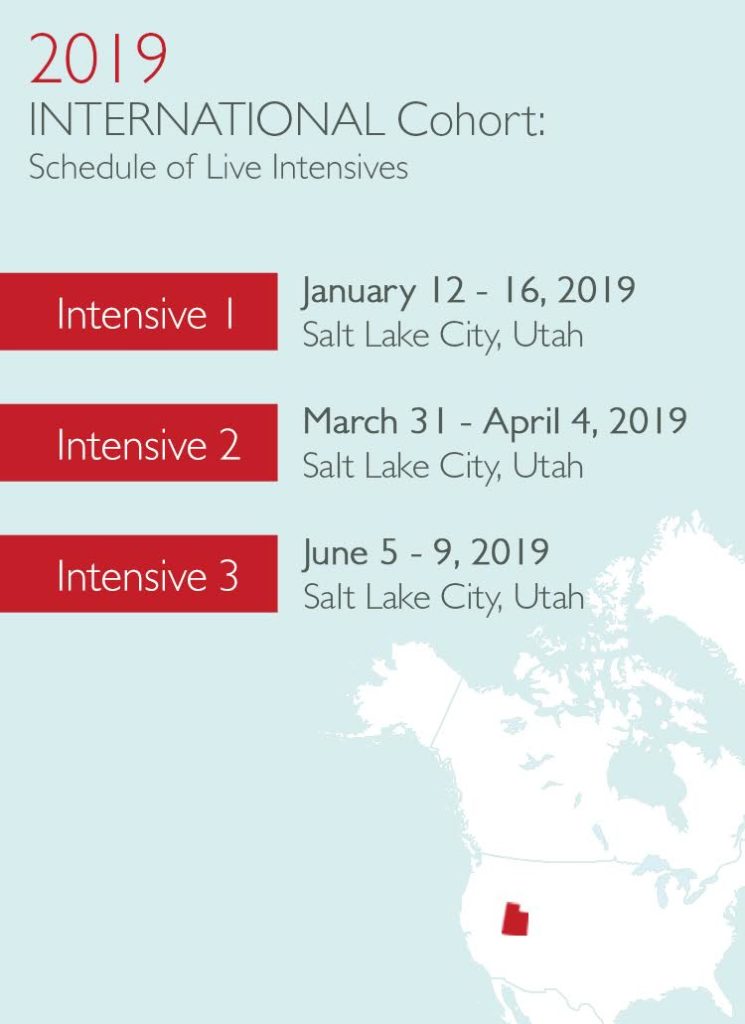 Registration is almost complete and we are close to a SOLD 
OUT program. Please email alana@tendirections.com to join the wait list. 
We are also now receiving applications for the 2020 cohort. 
Becoming Fully Human — Diane Musho Hamilton
2019 Program Tuition
Tuition: $10,500 USD
Payment plans can be arranged for a small administrative fee.
Participants are responsible for meals and accommodation during each live intensive.
Request a 1-on-1 meeting with IF Program Director
Program Requirements
Participation in three 5-day face to face intensives/retreats.
Participation in community learning calls.
Participation in regular peer learning pods.
Regular engagement in the IF Certification program online community.
Self-directed small group learning projects undertaken between intensives.
Completion of 12 hours of facilitation practice per month.
Development of personal leadership and facilitation practice plan.
Participation in bi-weekly coaching calls.

 
University Credit
Students in Meridian University degree programs are eligible to receive academic credit for participation in the Integral Facilitator Certificate Program.
Integral MBA in Creative Enterprise
M.A. in Psychology
Ph.D. in Psychology (meets the educational requirements for psychologist licensure in California).
M.Ed. in Educational Leadership
Ed.D. in Organizational Leadership
What kind of people do this program?
Cultivate authentic presence, clear purpose and agile perspective taking.
Certified Integral Facilitators® are skilled facilitative leaders who impact the quality of groups, teams, communities and organizations by creating the conditions for deeper, more satisfying and more efficient engagement and collaboration.
They have:
Deep and stable presence,
Access to greater consciousness and a wider range of perspectives,
Facility for engaging cultural depth and diversity,
Sensitivity and skill in working with multiple worldviews and personality styles,
Precise and discerning use of awareness and attention to influence group dynamics,
The ability to perceive and work with subtle dimensions of human interaction, polarity and group energy
Fearlessness, responsiveness, and clarity of purpose.
What will you experience?
In this developmentally-oriented, hands-on program, participants engage in facilitation practice, group exercises, meditation and reflection, journaling, and receive direct instruction from master facilitators. Frequent live demonstrations on working with conflict and complex group dynamics enable participants to "lift the veil" on group process and understand the subtleties of human interaction through the eyes of a master facilitator.
What competencies will you develop?
How to master personal awareness, stable embodied presence and multi-modal perspective taking,
How to maintain a responsive command of group dynamics including shifting emotional states,
How to create coherence and shared intention – including visions, goals and objectives,
How to negotiate complex, entrenched conflicts,
How to identify and transmute individual and group shadow,
How to apply supportive and efficient structures and methods for organizing groups and group work.
What is the structure of the program?
The program is built around three live, 5-day program intensives which take place at the beginning, middle, and end of the curriculum. In between live program intensives, participants are actively engaged in applied learning, practice and reflection in the style of distance learning. This includes: regular participation in online discussions, weekly small group project meetings, bi-weekly coaching calls, and approximately monthly cohort community calls.
How do I Apply?
Applicants need not be formal facilitators but are encouraged to have demonstrated facilitation / facilitative leadership experience up to advanced levels. Desired applicants demonstrate social skills, emotional intelligence, and take an active interest in their own ongoing learning and transformation. Applicants must have a defined area of application for their facilitation practice for the duration of the program. Applications will not be reviewed without receipt of Application deposit (applied toward program tuition).
To apply, please review the application requirements below and ensure that you are able to meet all criteria. When you are ready to apply, click "Apply" to complete your application.
"The quality of the program delivery is so outstanding that it is really only possible to describe it to people who have already experienced a glimpse of mastery - truly a different paradigm of learning."
"As a result of what I'm learning in the IF certificate program, I have less fear and anxiety around conflict situations with or between staff members. In fact, my orientation has shifted so that any time that comes up, I'm much more quickly moving to see it as an opportunity for a creative shift, as an opportunity for teaching or mentoring. My orientation to those difficult moments is shifting, and as a result of how I'm working differently with my staff, I'm seeing more growth and maturity in the staff members that I'm working with directly."
"The most outstanding benefit of this program was being given the opportunity to practice deep self awareness and navigate vulnerable and frightening parts of myself. Being held with a fierce comparison - not coddled - was instrumental. I also felt a sense of freedom to explore and integrate at my own pace."
"Diane has opened up a mind blowing number of choices and perspectives for better working with the the groups that I work with, and being able to serve and be present for what they need and want to shift."
"If you want to take greater awareness into your facilitation work, and and start to get an embodied sense of where you could benefit from growth and how to do it, come to this intensive."
"The training team offered a beautiful example of the dance of accepting and giving - agile, for all others. Generosity in service. Being transparent. Diverse in teaching and beingness. Curious and openness!! "
Frequently Asked Questions
WHAT IS THE FORMAT OF THE 5-DAY INTENSIVES?
The 5-day program intensives begins at 8:30 AM (with optional meditation beforehand) and concludes at 7:00 PM.
We have adopted a "European-style" schedule, with only the lunch break at mid.day. Participants often go to dinner together after we wrap up at 7:00pm. (Bring any snacks/protein you need to tide you over if this a stretch for you.)
The agenda for each intensive varies and is adapted to the group as the intensive unfolds. Typically, intensives include multiple sessions of small group facilitation practice, 1-1 and group exercises, direct instruction, facilitation demonstration, and embodied integration practice. The final day of the intensive concludes at 12:30pm.
HOW MUCH EXPERIENCE DO I NEED IN ORDER TO ENROLL?
Certificate program participants represent a wide range of experience as leaders, entrepreneurs, coaches, therapists, consultants and facilitators. Many participants have decades of professional experience behind them, while others are embarking on a new phase of their career and professional vocation. Admission to the program is not dependent upon a quantity of professional experience, however applications are evaluated based on the clarity, depth and intention expressed in the application. Without exception, we have found that our program participants share a deep sense of purpose and view their leadership and facilitation work as a life-long calling.
WHY ARE PARTICIPANTS REQUIRED TO ENGAGE IN 12-18 HOURS OF FACILITATION EACH MONTH?
Mastery develops through ongoing practice and engaged learning with frequent opportunities for reflection, feedback and adjustment. Certificate program participants are required to engage in 12 hours of facilitation practice each month because ongoing practice is an essential element of personal learning and development. Participants reflect on their facilitation practice in both small groups that meet regularly at a distance (using zoom or skype) and also share their facilitation experiences with the program cohort via private course forums online. Participants also complete regular self-assessments and receive personal feedback and coaching throughout the training.
DO I NEED TO FACILITATE THE SAME GROUP THROUGH THE WHOLE PROGRAM?
No, your facilitation practice can take place across a variety of contexts and groups. Many participants in the Certificate program are consultants, coaches and facilitators who work with a wide variety of client needs; some engagements are ongoing and some are one-time events. Often, having a variety of different opportunities for facilitation practice can provide a greater range of practice experiences and feedback.
HOW WILL I RECEIVE COACHING DURING THE PROGRAM?
Your coaching group will meet bi-weekly by zoom, and your coach will be available to you for ongoing questions and support throughout the program. You will choose your preferred coaching time slot, and be able to put specific dates in your calendar.
WHAT KIND OF APPLIED PRACTICE DOES THE PROGRAM INCLUDE?
Applied practice takes place throughout the certificate program. While attending live 5-day program intensives, you will engage in multiple small group facilitation practices. In between program intensives, you will be engaged in small group projects, ongoing facilitation practice (to meet the 12 hour / month requirement), and will be sharing your practice reflections with the program cohort community through online discussion forums and bi-weekly reflections.
HOW WILL I ENGAGE WITH FACULTY AND COHORT MEMBERS IN BETWEEN LIVE 5-DAY INTENSIVES?
All program faculty, including coaches, attend each 5-day intensive in person and participate fully in supporting participants during the intensive. In between intensives, coaches work with small groups of participants through frequent coaching calls and engage with participants regularly through online discussion forums. The Certificate program director is in regular contact with all participants and provides regular updates, reminders, and discussion topics. All participants and all program faculty participate in monthly community calls.
CAN I USE THIS FOR CONTINUING EDUCATION FOR MY PROFESSIONAL REQUIREMENTS?
Yes, although each profession has different standards. We can work with you to provide the agenda and CEU hours. Depending on your registrar or professional organization's requirements, you may have to repackage the information about our training. We cannot guarantee that it will be accepted, but we will gladly provide you with the required information about the program that will support your application. We most recently confirmed ICF CCEUs.
As a participant in the Integral Facilitator® training, you will be supported and challenged around your own developmental edge. You will develop more mastery in your way of being and learn:
How to master personal awareness, stable embodied presence and multi-modal perspective taking while working with challenging situations.
How to maintain a responsive command of group dynamics.
How to negotiate complex, entrenched conflicts (including conflicts you are involved in).
How to shift states and work with group energetics to yield creative returns.
How to navigate the dynamics of diversity (including worldviews, values, difficult emotions, power dynamics) and create greater enjoyment and deeper connection.
How to identify and transmute group shadow.
How to create coherence and shared intention – including visions, goals and objectives.
How to apply supportive and efficient structures and methods for organizing groups and group work.
How to create vision, goals, and evaluations.
How to facilitate efficient decision-making, and outline implementation plans.
Chat with a Program Director about entering the IF program.