Next Stage Facilitation™ develops leaders and facilitators capable of working in fluid and creative ways with a wide range of complex group dynamics.
This live 3-day training is for individuals who want to become more authentic, spontaneous, and responsive facilitative leaders in service of the cultures and organizations they care about.
The IF path is aligned with the
Global OD Practice Framework

™ and its five areas of OD Competency, and most valuable for those who are looking for more adaptive ways to work with complexity in groups and culture. Whatever your OD practice focus – systems change expert, efficient designer, business advisor, credible strategist, and informed consultant – you will benefit from this training.
Next Stage Facilitation – Your Developmental Edge
A three-day training with award-winning mediator, masterful facilitator and author Diane Musho Hamilton and IF Faculty.
Who Participates?
Do you want to create thriving cultures and fulfilling collaborations?  Next Stage Facilitation attracts leaders and managers, intra- and entrepreneurs, facilitators, consultants, coaches, psychologists and therapists, social innovators, and educators.
People who join Next Stage:
Are already in a position of facilitating others, even if it is not formal.
Actively participate in their own lifelong learning
Are willing to venture into the unknown in order to grow
Meet people where they are and invite greater vision and growth
Value mindfulness practice and meditation as a pathway for becoming more awake.
Why Next Stage?
Leaders, consultants and facilitators who create thriving cultures and fulfilling collaborations are:
Clear about their own purpose and intention
Highly adaptive and fluid
Nuanced in their perceptual and relational skills
Willing to take risks and respond creatively in the moment
Practiced in maintaining stable, grounded presence
To develop individuals with these capabilities, we work with an emergent curriculum that integrates four domains of knowledge and practice:
Awareness practice—Zen
Adult developmental psychology
Facilitator skills & techniques
Integral theory
As a Next Stage participant, you will practice:
How to listen and respond spontaneously
Working in an integral way with groups
Relating to challenging emotions
Integrating multiple perspectives as they arise
Generating trust and safety in the room
Meeting expectations in a fluid way
Creative risk taking
Working with fear and shadow
Maintaining stable open awareness
Perceiving and responding to subtle dimensions of group process
Facilitating from a place of not knowing
Increasing your skills in each of the four domains of facilitation
Event Details:
Location: Downtown Salt Lake City, Utah
Date: March 15-17, 2018
Tuition: $1,650
Apply your special ODNetwork 25% discount when you register by February 28.
REGISTER NOW 25% OFF
Our learning objectives: 
At the end of our three days together, you will have explored:
Facilitator Role and Neutrality
What is facilitation? What is neutrality?
What is the role of an unbiased mind and what supports the ability to flex-flow?
Self as Instrument
Where inner meets outer.
Intention and attention.
Presence, awareness, effectiveness and impact.
The Integral Map
Elements of the Integral map.
The Three Orienting Perspectives
Perspective taking as a marker of development.
Experience the three primary perspectives.
Three communication skills.
Evolution, energy and the desire to grow
Human development and evolution.
The role of desire.
Resistance to change: obstacles and competing commitments.
Sameness and Difference
Build energetic coherence and create sustainable culture.
Using the energy of diversity for creativity.
Integrated Presence and Creative Influence
Working with fear and play.
Application and lived context.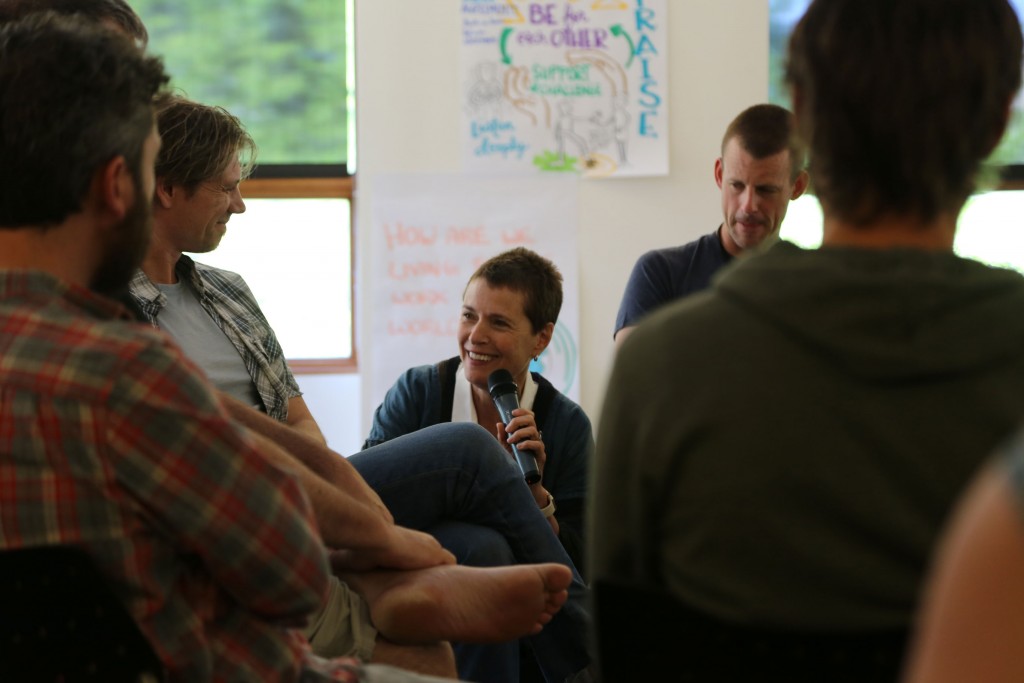 What to Expect
Each 3-day Intensive Includes:
Instruction and feedback from experienced master facilitators
Applied practice experience
Individualized developmental learning pathways
In-the-moment facilitation teaching that "lifts the veil" on what facilitators are seeing, sensing and responding to in the group
Support and challenge exercises to clarify intention and purpose
Instruction on bringing an Integral approach to facilitation
Integrated curriculum and practice from four distinct areas: Developmental Theory, Facilitation Techniques, Integral Theory, and Zen Awareness
The Integral Facilitator® approach is designed for people like you – experienced leaders, consultants and facilitators who want to gain more fluid and embodied ways of working with groups—and are excited to play at the emerging edge where self-development and skill development become one.
As an ODNetwork Member, register now to start your exploration of the Next Stage and save 25% off the $1,650 program tuition.
REGISTER NOW
Or, sign up for our newsletter and receive a 25% coupon for later use on any online program.
SEND ME INSPIRATION + INSIGHTS FROM THE LEADING EDGE
Hear what other OD Professionals and consultants have to say about this program:
Diane's mastery in relating and communicating, plus her skill in helping others "see" was exactly what I was searching for. Training with her has catapulted me to another level of skill.
Amy Pasquale, ODNNY
Studying with Diane Musho Hamilton has changed my perspective on how I relate to groups and how I communicate with them. Be it in a Board Room setting, or in a one-on-one conversation, I feel that I see more clearly what's happening, I have access to more information, and above all, I am more present in the immediacy of what's going on.
Atta Emami
Diane makes the unseen seen. Every time I work with Diane I am improved. It's like going for a personal renovation—I look and sound better coming out than when I went in!
Gregor Bingham
There is little more relevant these days than how to engage others productively in the face of conflict. I am a big fan of Diane Musho Hamilton and to learn from her mastery is an absolute pleasure. The result for me was greater ability to respond to and influence shifts in interpersonal power — all towards the end of reducing conflict and building a basis for shared understanding.
Ian Matheson
About Diane Musho Hamilton 
Diane is an award-winning mediator, a uniquely gifted facilitator, author and teacher of Integral Facilitation and Zen.
Diane is the co-founder of the Integral Facilitator®, and is well known as an innovator in facilitating group dialogues, especially conversations about culture, religion, race and gender relations. She was the first Director of the Office of Alternative Dispute Resolution for the Utah Judiciary, where she established mediation programs throughout the court system. She is the recipient of several prestigious awards for her work in this area, including the Peter W. Billings Award and the UCCR Peacekeeper Award.
With extraordinary depth and insight, Diane encourages us to consciously evolve beyond old and limited ideas of who we are so that we might discover our own unique expression of wisdom and of compassion in this time.
She is the author of two books, Everything is Workable, a Zen Approach to Conflict Resolution, and The Zen of You and Me, both published by Shambhala Press. Diane is also a contributor to Harvard Business Review.